Clip of the Week: EXCUSE ME??!!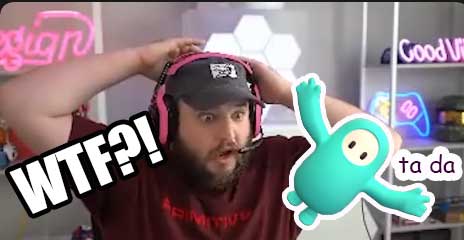 TGIF, weirdos! Your BoomTV Clip of the Week is brought to you by LEQION, Fall Guys, and throwing physics out the window.
LEQION was playing Fall Guys, as one does, when he witnessed this crazy moment. A bean fell from the sky but rather than be eliminated, he lands safely on a rotating fan.
Watch as he loses his mind:
It's moments like these that make our job soooo fun!
Do you watch or participate in BoomTV events? Nominate your favorite moments and they might be featured on our website and other socials! Just share the video on Twitter, tag us, and use the hashtag #BoomTVClipoftheWeek.
See you next time!
You might also enjoy:
---