Boom Code Red + Sponsor Meter
___________
Community event where your entire audience competes live on your stream within the game: Hypernet Arena
Viewers can vote on modes and make tournament predictions.
Let your fans sponsor the tournament. Set a modest goal and reward your community with a tournament.
Every participant has a chance to win prizes from Boom.tv store!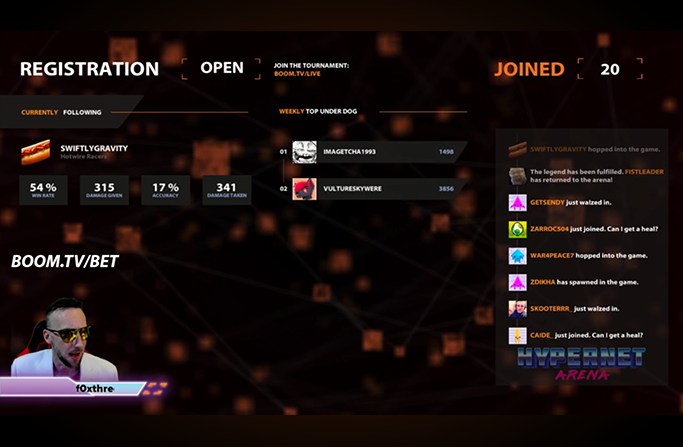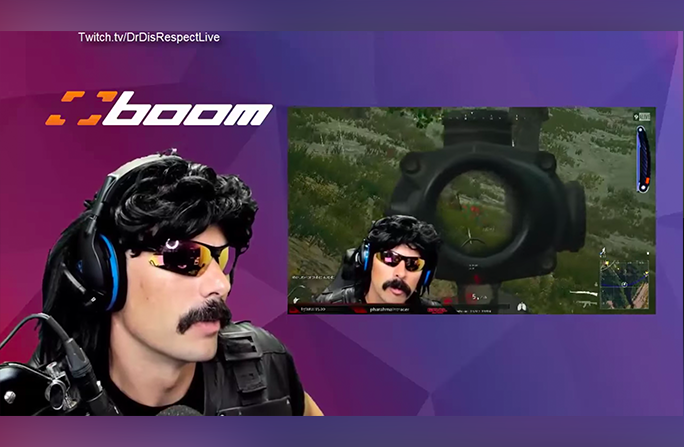 Boom Replay
___________
Give your viewers the power to show instant replays on your stream.
Sub only mode helps you grow your subscriber base.
Built for Twitch, Youtube and Mixer streamers.
Interactive Extensions
___________
SUPPORTS FORTNITE & PUBG
Engage your audience in a unique prediction system.
Viewers guess your next moves, and winners get rewarded.
Add a leaderboard for the fans who know your play style best.